Blog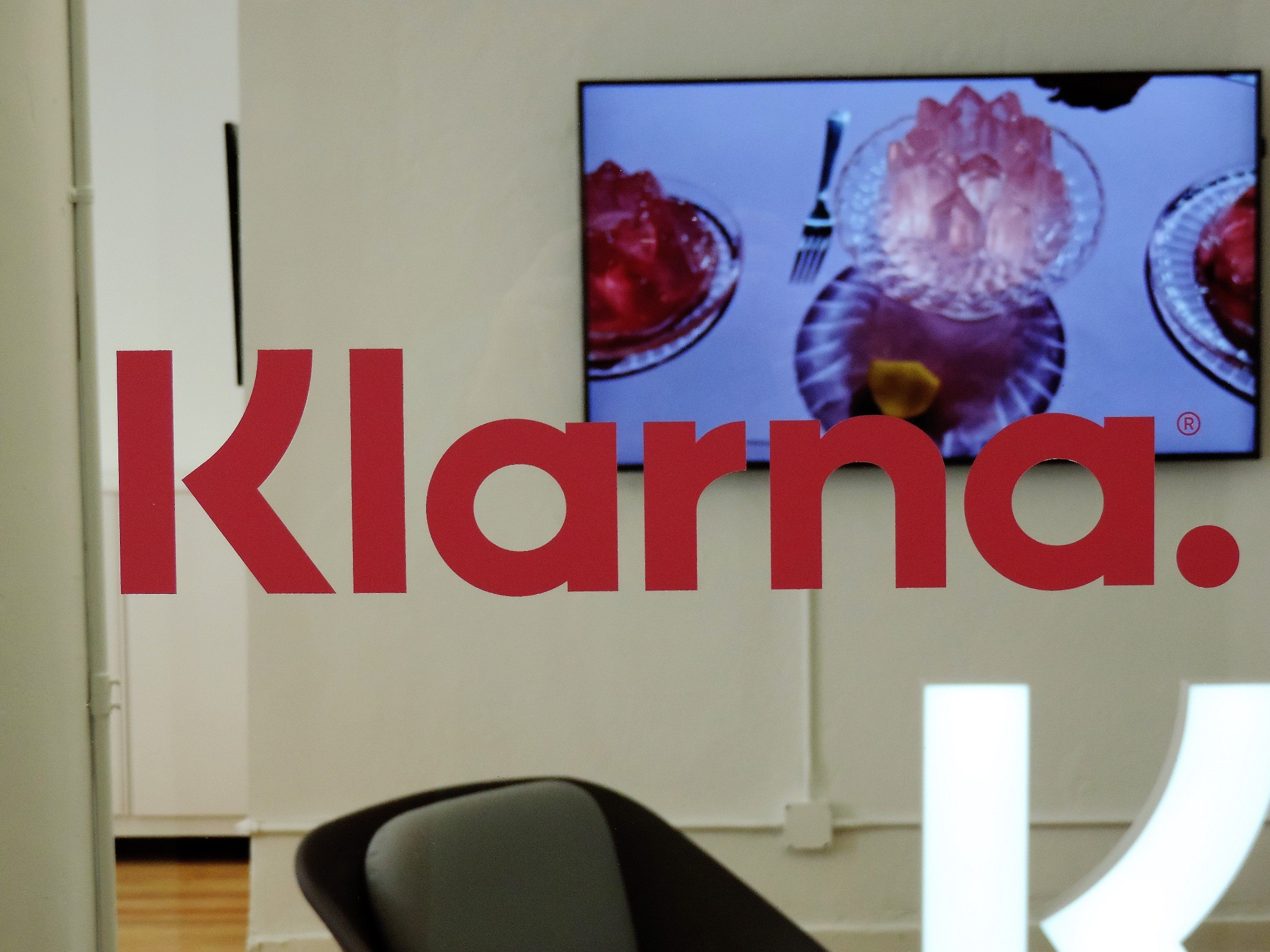 Posted in:
Custom Office Window Graphics in NYC Go a Long Way in Boosting Your Brand!
When Klarna US arrived on the scene, it made a splash with Gramercy customers. Recently, its management team contacted the signage specialists at Gotham Signs & Graphics to discuss the design and installation of custom office window graphics in NYC. We met with the client to get the specs.
Window Graphics Shape the Customer's Impression of the Brand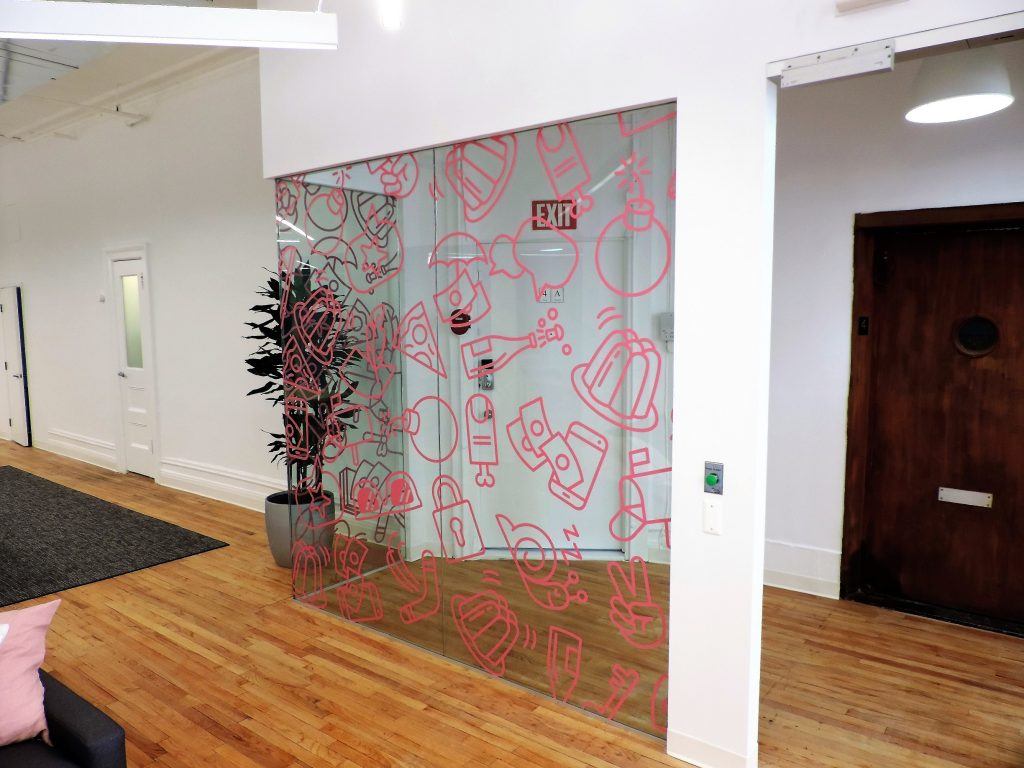 We learned that Klarna needed graphics, which would identify and underscore its brand. But the team wanted a contemporary spin on the signage. Window graphics are ideally suited for this endeavor. Our technicians started with a bold, red door logo. It spells out the company's name. For visiting customers, it is a strong expression of the brand.
Next, we treated the glass panes of the conference room. To bring out the brand message of differentiation, we used cartoonist images. They may look fanciful, but they signal to visiting customers that this company thinks outside the box – and does it with ease. Finally, we applied similar images to the entryway glass panels. In this case, the client selected red rather than white vinyl. It provides excellent spatial separation, incorporates the brand color, and seamlessly leads the eye to the door graphic.
A Closer Look at Vinyl Window Graphics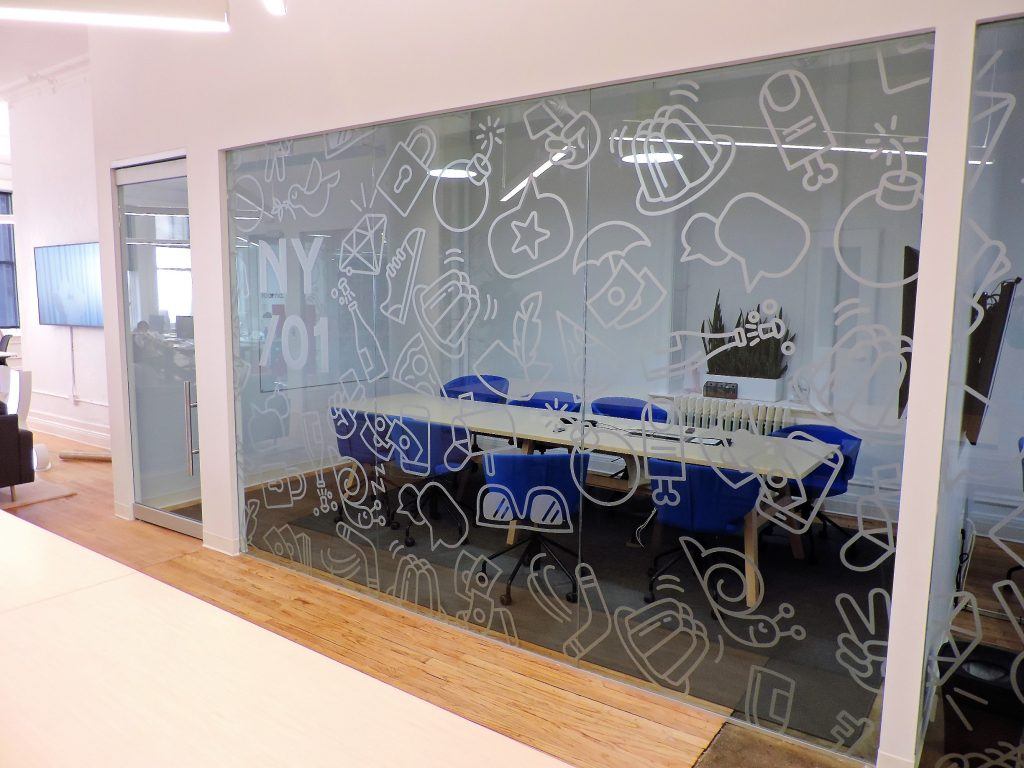 These products are ideal for interior and exterior uses. They advertise, brand, and draw the eye to your location. When placed outside, they can drive foot traffic inside. On the interior, they can reinforce the brand connection you seek to forge with customers. You remind shoppers why doing business with you makes sense for them.
Options for the use of the graphics abound.
Window wraps. Treat your glass panes with solid or perforated vinyl. Display your corporate identity, showcase products or services, and connect with buyers by featuring contact details for the company.
Sales messages. Are you holding an end-of-the-season sale? Maybe you want passersby to notice your seasonal savings opportunities. Window graphics work well because they take advantage of an advertising surface you already have: your glass panels. Go big, get bold, and make color your ally in getting attention.
Privacy screens. Contemporary office designs are big on glass and chrome. Unfortunately, they are not that big on privacy. It can make people in glass-enclosed conference rooms or offices feel the brunt of the fishbowl effect. You can add a little privacy to a location by installing frosted and etched vinyl. Feature cutouts of your corporate name and symbol, or opt for shapes that bespeak your products.
What Could You Do with Custom Office Window Graphics in NYC?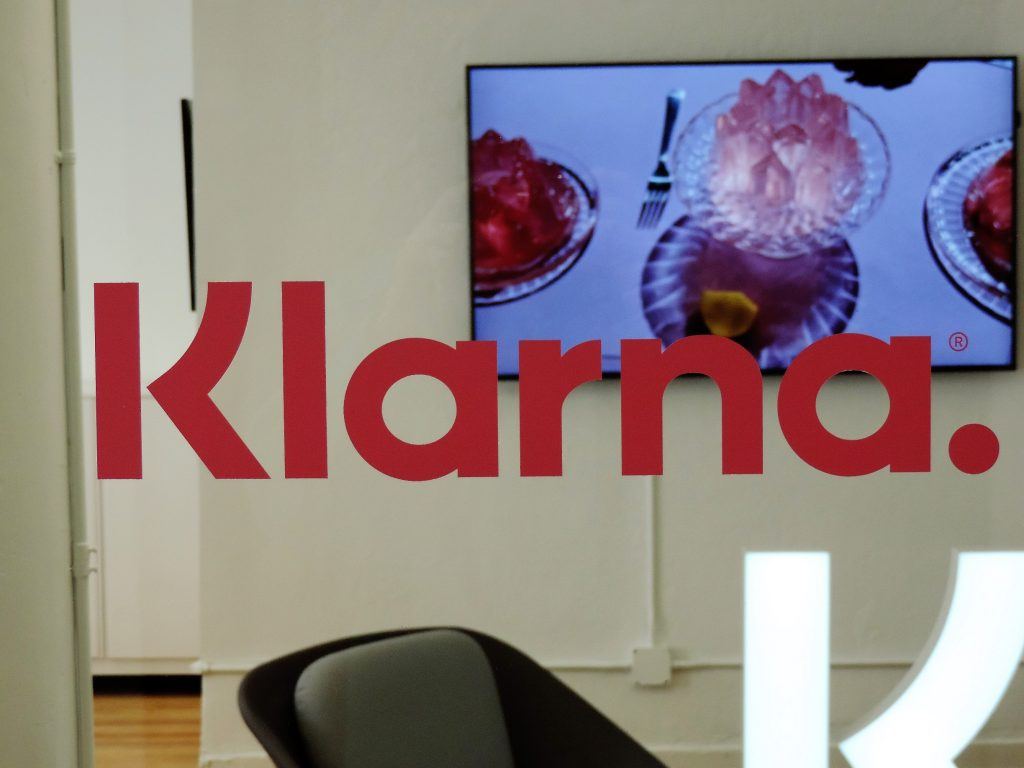 Take a page from the playbook of Klarna and create a strong brand showing inside your office. Then again, you might just want to appeal to passersby with some irresistible eye candy on the windows facing the street.
If you are not sure how you want to address consumers – whether they are inside or outside – we can help. The specialists at Gotham Signs & Graphics serve the business communities in and around Fairfield County, The Bronx, and Manhattan. We also routinely work with clients from Mamaroneck, White Plains, Port Chester, New Rochelle, Scarsdale, Harrison, Rye, Yonkers, and all of Westchester County. Contact us today to discuss your project!