Blog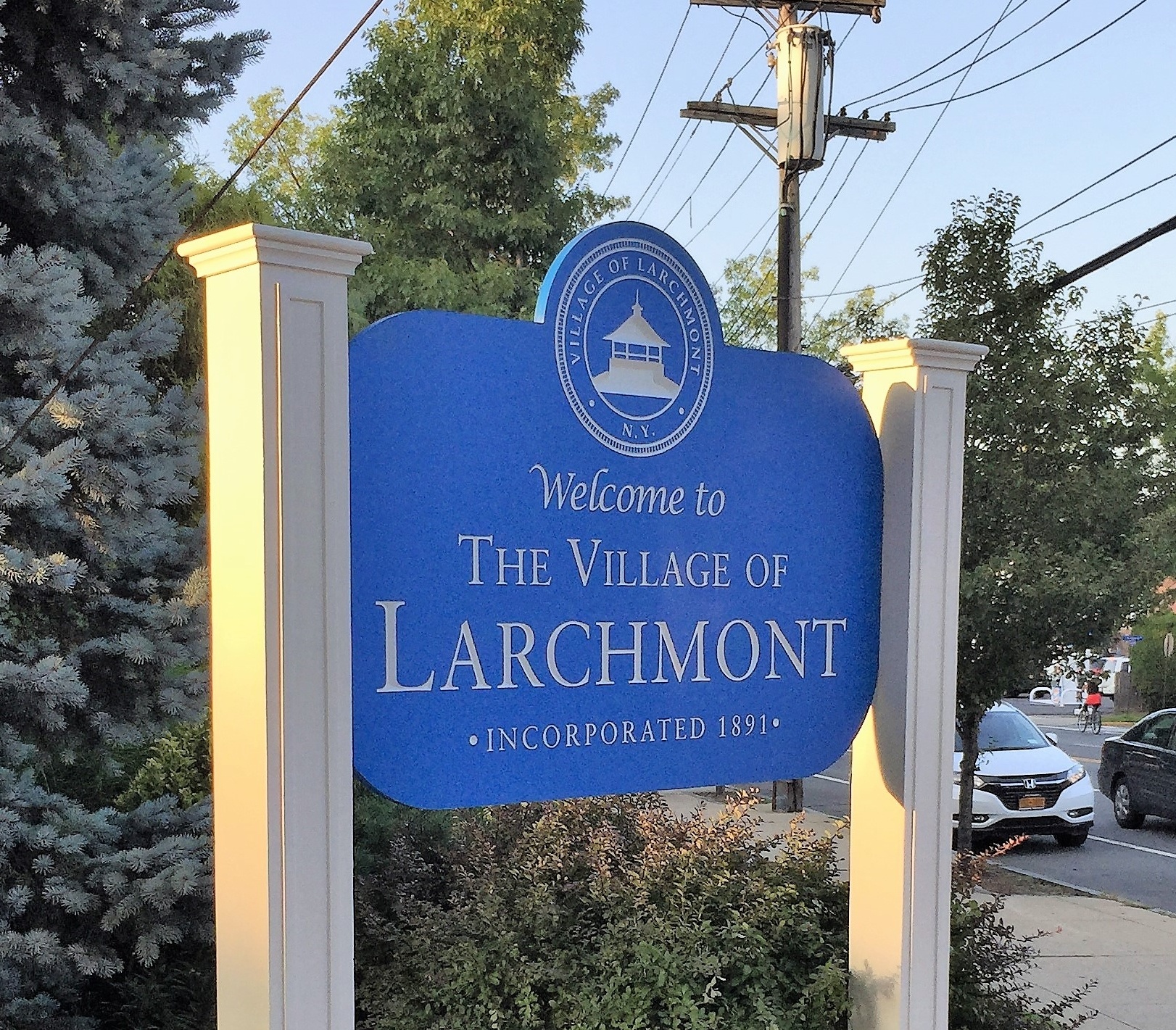 Posted in:
Custom Post and Panel Sign For The Village of Larchmont, NY
Earlier this month, Gotham Signs and Graphics had the great privilege of fabricating and installing a custom post and panel sign for the Village of Larchmont located in Westchester County, NY.  The sign was installed on the corner of Chatsworth Avenue and The Boston Post Road.  It stands out and welcomes drivers and pedestrians to Larchmont as they head north on The Boston Post Road from New Rochelle and points south.  A good sign can be as beneficial for a city or town as it can be for a business.  A well-built, custom designed sign lets visitors know that your town and its residents take pride in how it presents itself to visitors and lets them know that they are open for business.
The design, production and installation of the post and panel sign was truly a collaborative effort.  Members of both the business community and the Larchmont Village Board of Trustees were instrumental in ensuring that the look and feel of the sign were consistent with the image of the town they wanted to present.  The custom routed PVC panel was painted the same striking blue color that the street signs in town are painted and the font matches that of the signs as well.  The defining feature of the sign is the Village seal, which depicts the gazebo in Larchmont Manor Park.  The seal was routed into the sign with great care so that the details of the Gazebo and the spindles around it were faithfully recreated.
A ribbon-cutting ceremony was held on September 15th to officially recognize the sign and the effort of the village government and community leaders who spearheaded the project.  Gotham Signs and Graphics was happy to be there and we look forward to many years of working with the Village of Larchmont and the businesses located there.
Please feel free to call us any time at (914) 315-6120 to learn more about how a custom post and panel sign can help your town or business.