Blog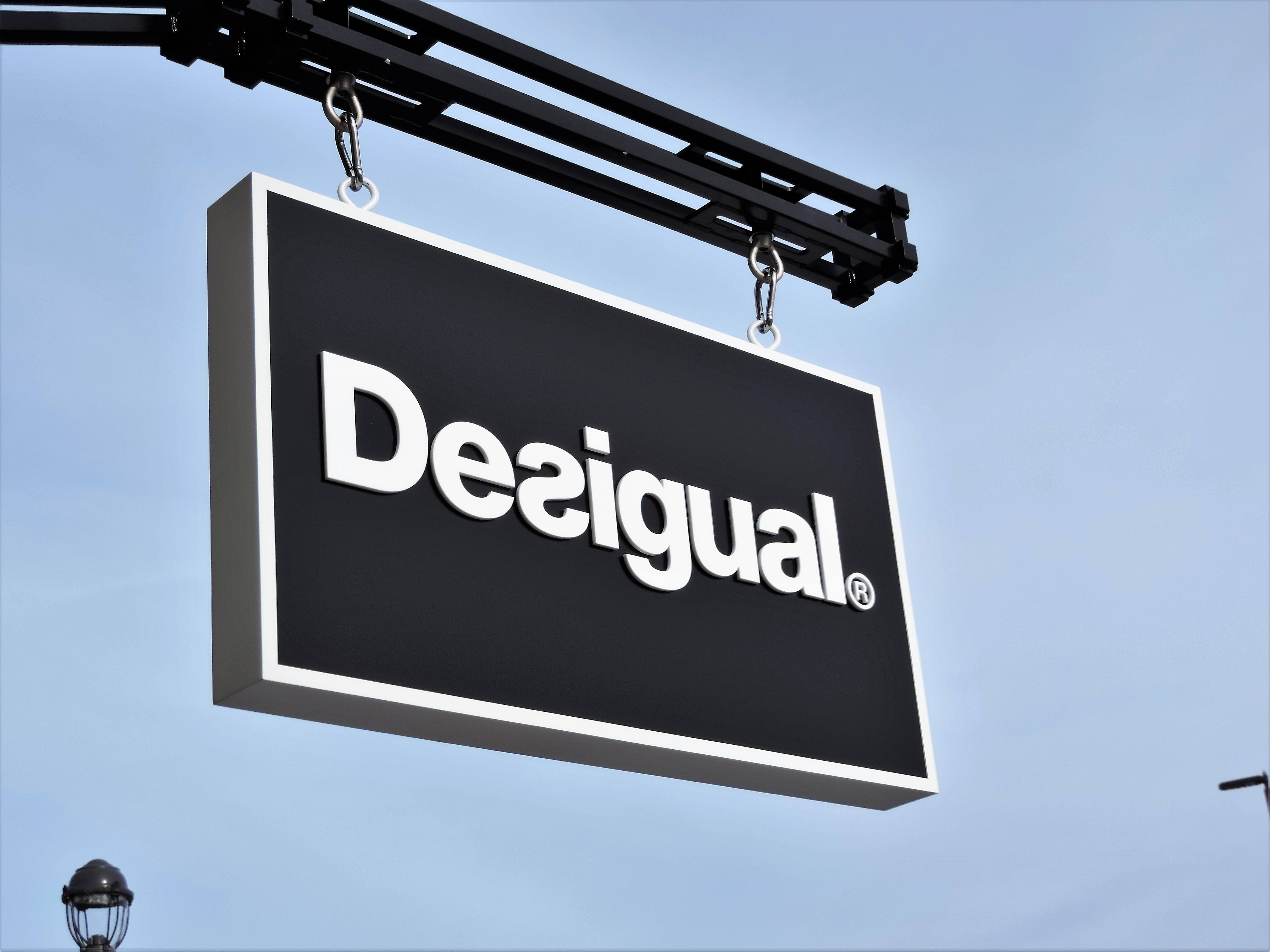 Posted in:
Desigual Benefits from Mall Signs for Retailers in Woodbury Commons Premium Outlets!
Desigual sells apparel and accessories. But these garments come with a twist. Shoppers are encouraged to be their own muse and renew themselves. Bold colors are de rigueur. Recently, this store joined the elite group of retailers at the Woodbury Common Premium Outlets. You find them at 498 Red Apple Court in Central Valley. However, before the shop could throw open its doors, the management team called us to ask us about mall signs for retailers in Woodbury Commons Premium Outlets.
A Signage Suite Gets a Retailer Ready for Opening Day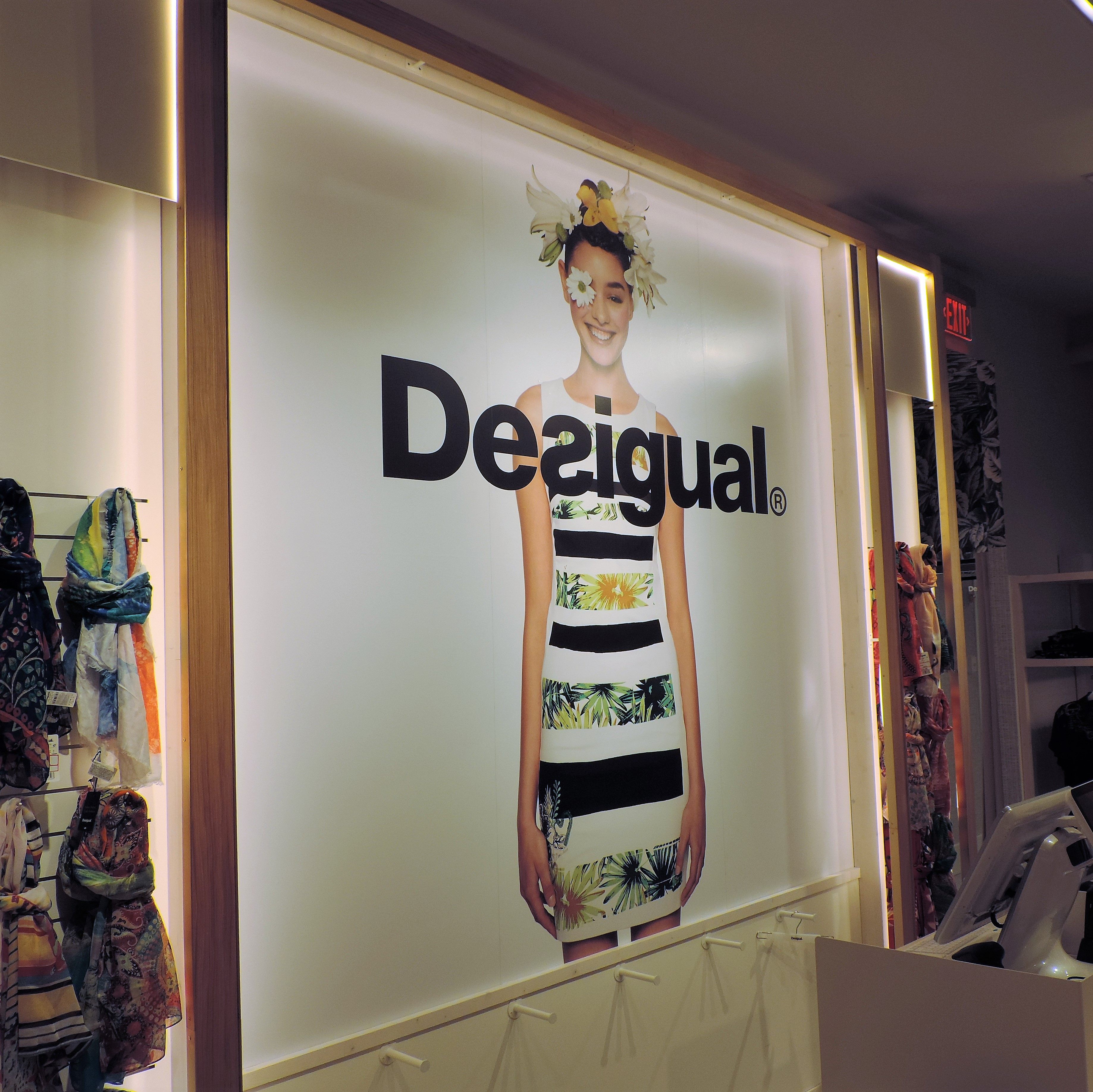 We consulted with the client to discuss the signage setup. After meeting with the management team's representative, we learned that the signage should feature the inverted letter "S" in Desigual. In response to our discussions, we created three distinctive products.
Building sign. This product went on the storefront's façade. It consists of push-through acrylic style elements on a box cabinet structure. Moreover, we added LEDs for illumination after dark.
Hanging panel. A hanging blade sign addresses shoppers who approach the store from either direction. The product focuses on the logo presentation with dimensional letters. They stand out in white against the black panel backdrop.
Reception area sign. Our technicians designed a wall graphic as a lobby sign equivalent. We ensured that it features a bold garment image that contrasts perfectly with the white backdrop. This graphic encapsulates the business' brand message.
Standing out in the Mall Environment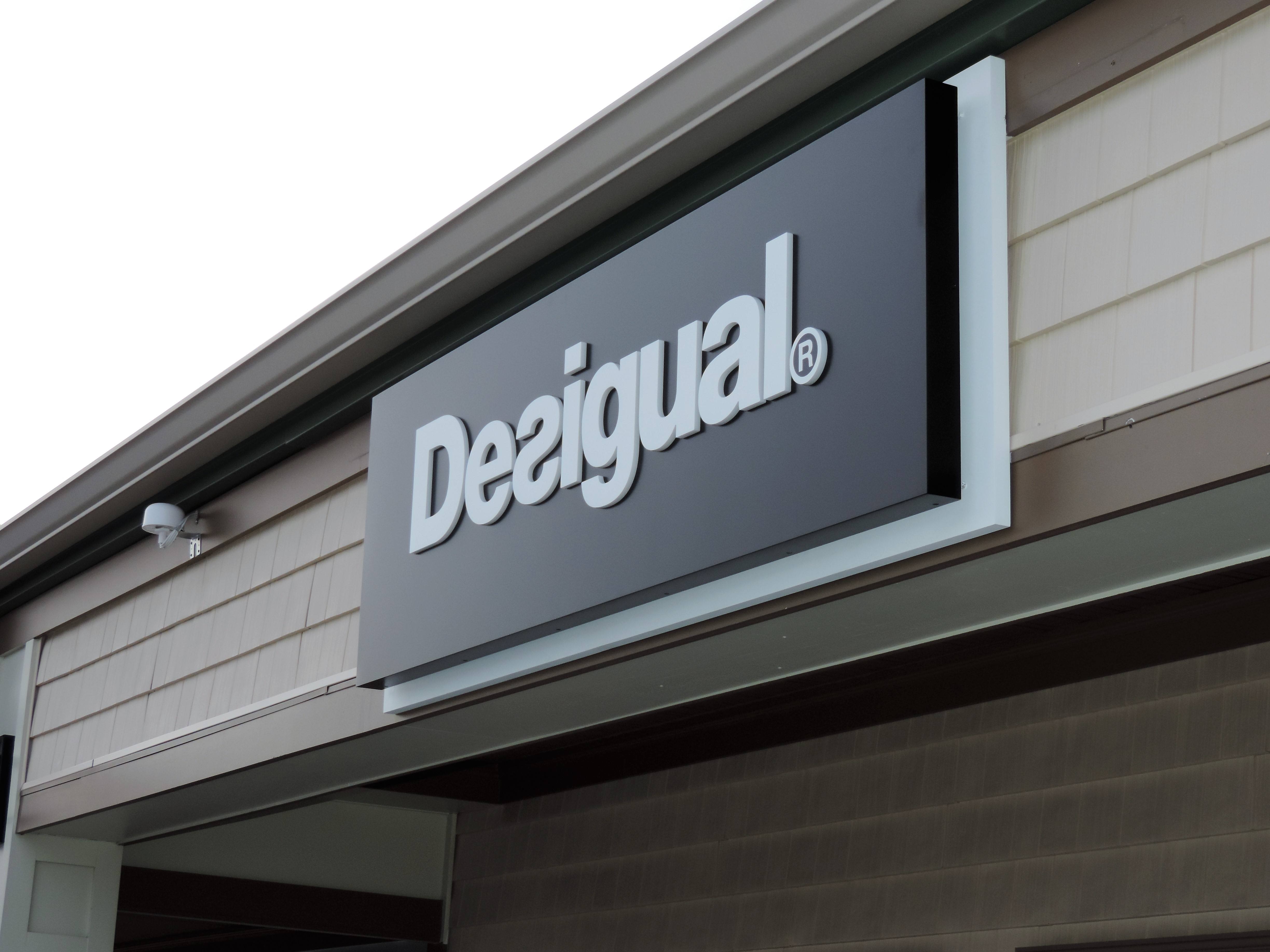 Doing business in a mall setting is a fantastic opportunity for benefiting from the foot traffic that other retailers generate. That said, the demands for clear brand visibility are a lot higher, too. Your store has to stand out. It has to differentiate itself from others by featuring its message with all possible style elements.
Examples include presentations of the font, color choice, and symbol. You have plenty of options open to you in this setting.
Building signs. Channel letters and lightbox cabinets are favorites. They allow for larger than life displays of your font and color combination. In the case of a cabinet sign, you might also add more information about your brand that appeals to shoppers.
Window graphics. Many business clients choose to support their building signs' messages with window graphics and lettering. Choose from window wraps, images, or written words. These products are ideally suited for long-term displays as well as seasonal messages.
A-frame signs. Reel in foot traffic with A-frames. Opt for a panel setup that displays your corporate colors. We can help you with the design of seasonal inserts to present must-know details for the latest deals. Place the sign into the flow of foot traffic.
Floor graphics. Support the message of a reception area sign with floor graphics. Repeat the image or focus on the color display to boost the presentation's power.
How to Order Mall Signs for Retailers in Woodbury Commons Premium Outlets and Other Venues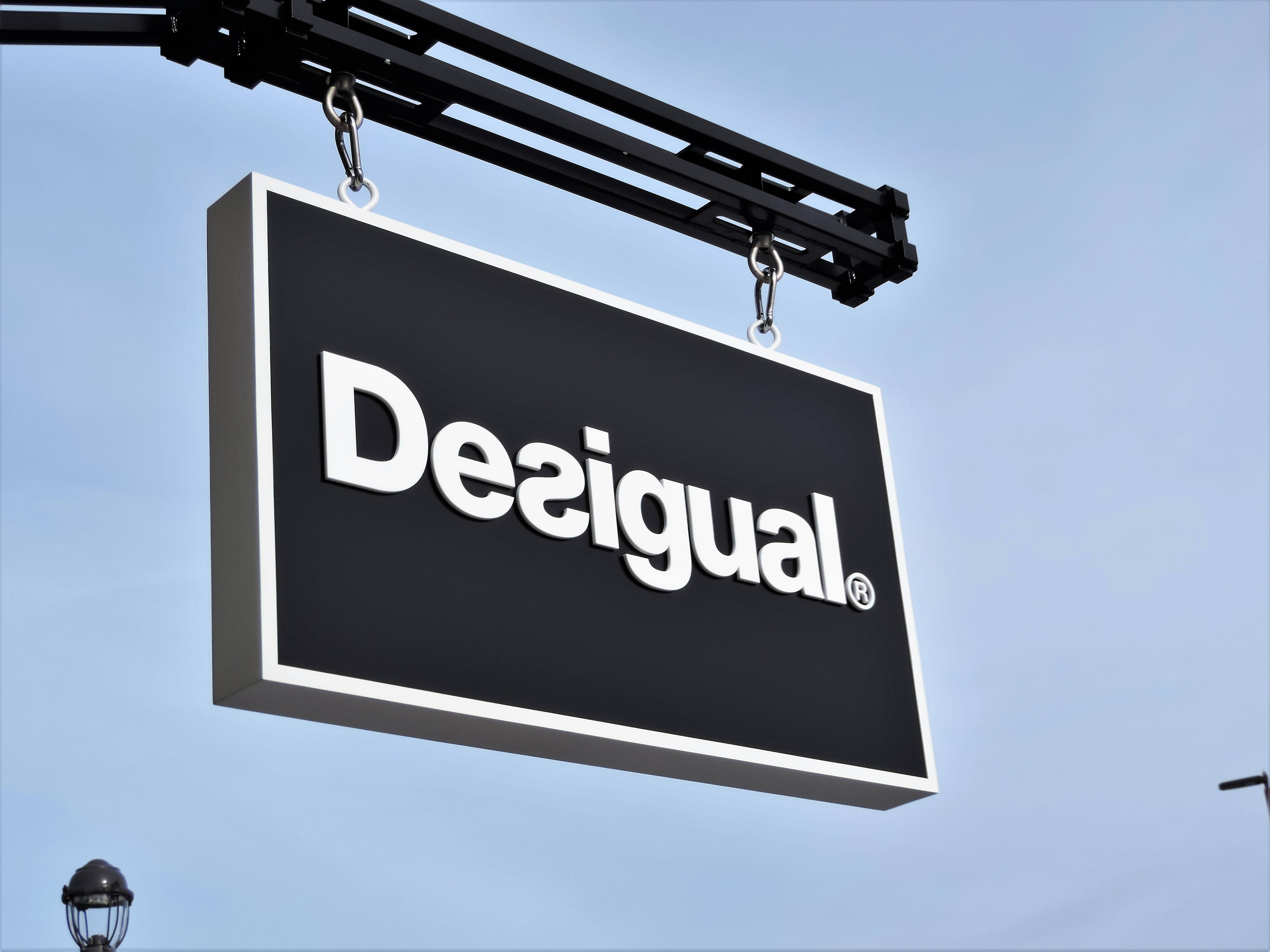 Whether you are opening up a new store, relocating within the mall, or changing your current signage displays, we can help. Our shop routinely works with business clients just like you, who need a strong brand message representation. Contact us today to set up an appointment for a design session.