Blog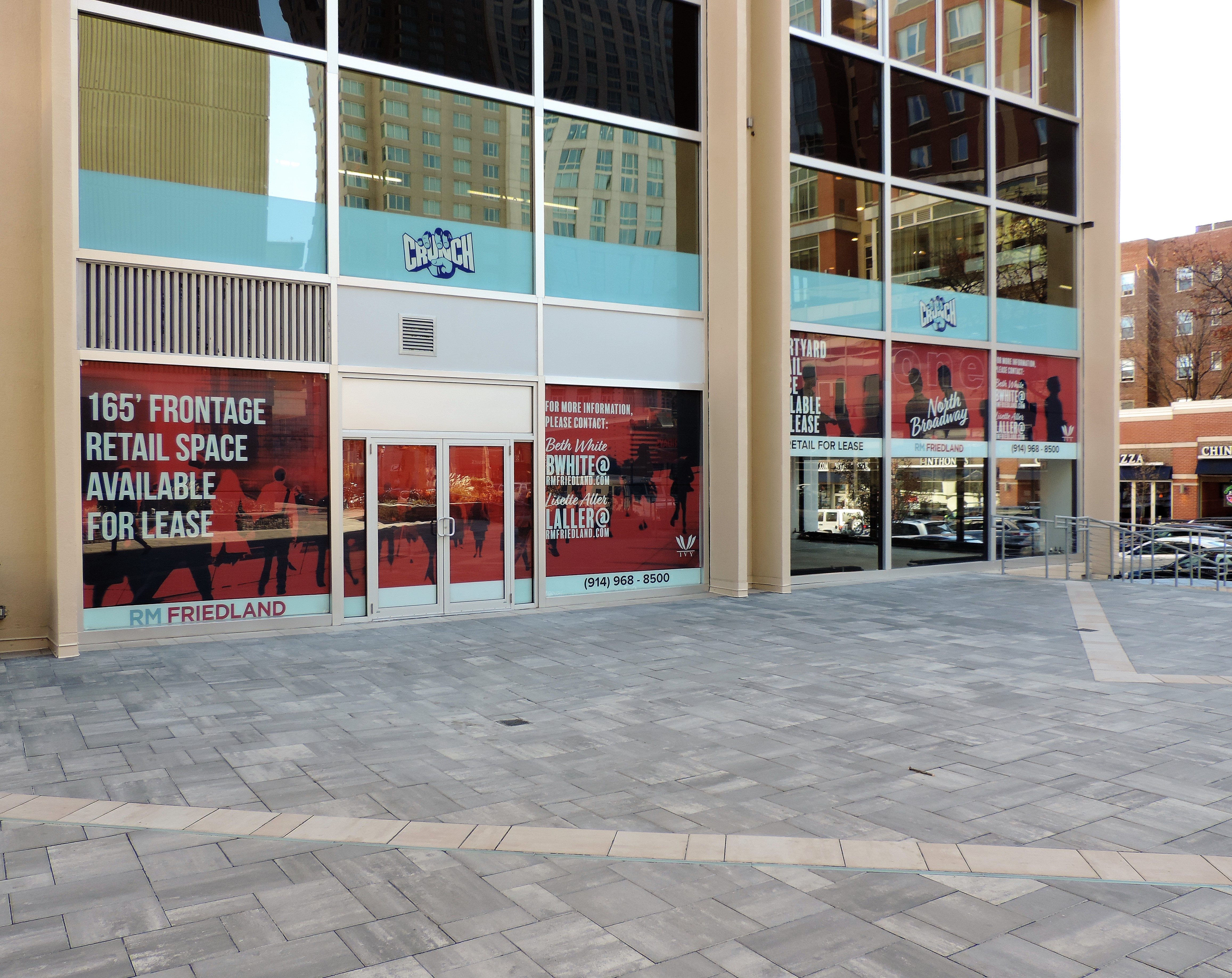 Posted in:
Use Window Graphics To Enhace Your Brand In Westchester County, NY
Windows facing busy streets offer businesses in Westchester County thousands of opportunities a day to reach potential clients.  Window graphics are an efficient, inexpensive way to enhance your brand and draw the attention of customers to the goods and services offered inside.  A well-designed and professionally produced and installed series of graphics provides a distinctive, finished look for a business.  With the holidays fast approaching, a few seasonal window graphics can create a welcoming atmosphere for your clients.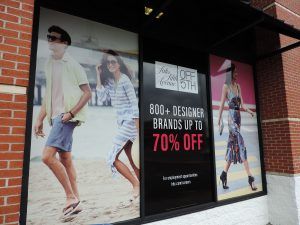 Window graphics can also be used by property owners and commercial real estate professionals to call attention to an attractive location looking for a tenant.  Gotham Signs and Graphics recently completed such a project for one of Westchester's leading commercial real estate firms.  Rather than the small posters or coroplast signs often used to market vacant spaces, Gotham Signs and Graphics worked with the client to design and produces a series of graphics that takes advantage of the large windows facing a courtyard and the even larger windows facing one of the busiest streets in White Plains.  The graphics occupy the upper half of the windows while the lower half allows potential tenants to see the abundant space inside.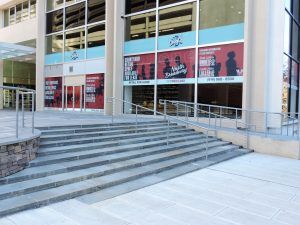 The graphics not only enhance the appeal of the vacant location, they also show prospective tenants that the commercial real estate firm representing the property is a company with ideas and a willingness to go the extra mile for their clients.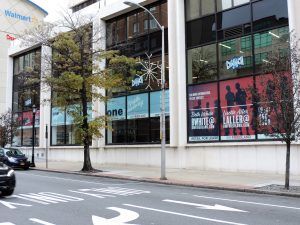 Window graphics also offer an attractive way to cover up construction going on inside a property. Window graphics can offer a preview of what the finished space will look like or create a buzz for a newly acquired or built-out space.  Rather than the brown paper that usually covers spaces under construction, window graphics look great and suggest to potential customers that the soon to be open business will be worth visiting.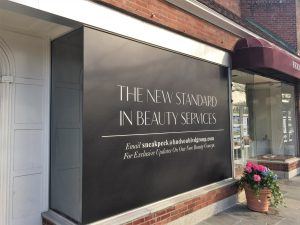 The team at Gotham Signs & Graphics is ready to work with you to design, produce and install graphics that best suit your needs.  Please feel free to call us at (914) 315-6120 or click here to automatically send an inquiry.